absorbing materials grooved acoustic panel for wall
Wellyoung MgO Perforated Panel is used high quality magnesium cement as its substrate material, then paint emulsion paint of acrylic acid on it, and cover high quality anti-dust cloth on the surface at last.
A first grade incombustible sound- absorbing board to have durability strong against heart, moisture and shocks, being economical, and to show high sound absorption rate(250~1000Hz) in medium/low frequency bands, as an harmless and eco-friendly material without mold or bacterium propagation, as well as a perforated board with optimal porosity rate on a natural inorganic(magnesium).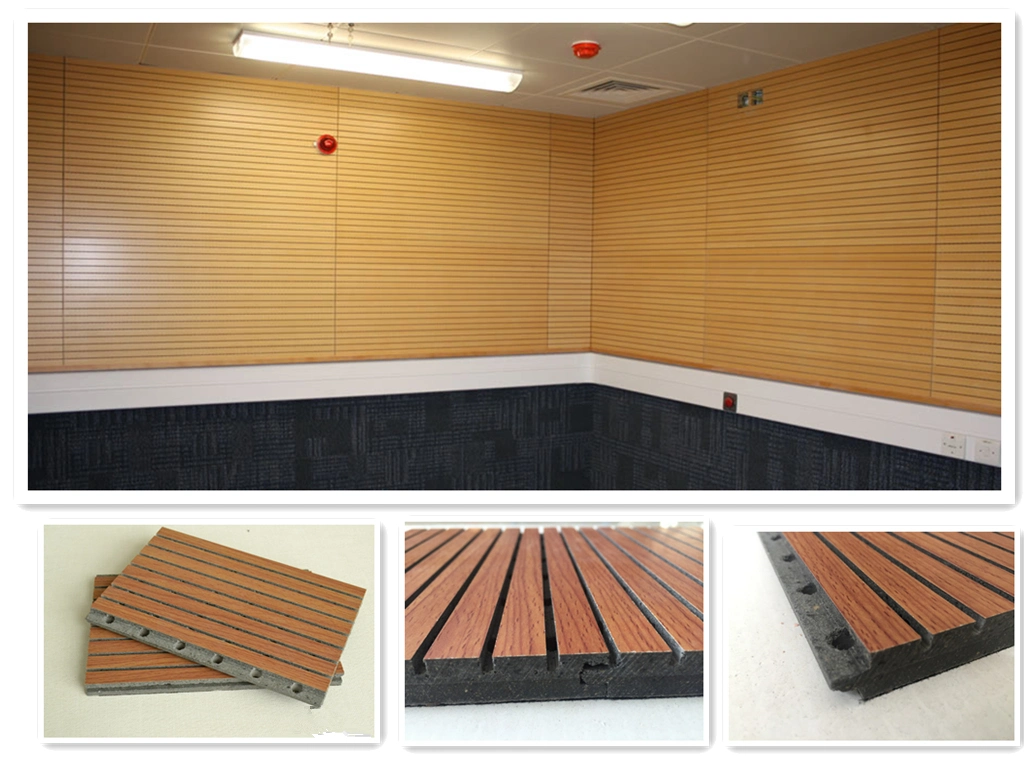 Structure:
Surface: Melamine sheet
Core: Fireproof Mgo board
Backside: black non-woven cloth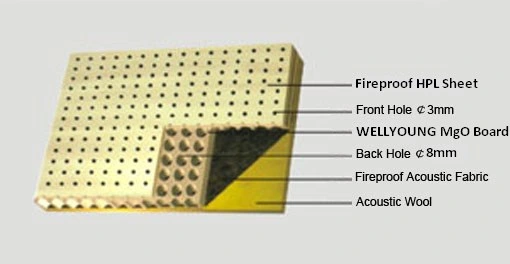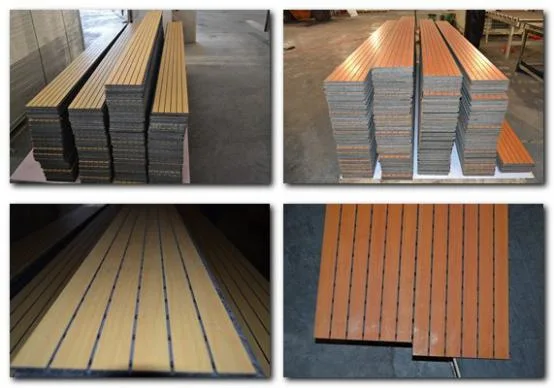 Specifications
Materials

Base material: Mgo board




Surface material: HPL sheet ( melamine sheet)




Back material: black non-woven cloth

Bending strength

15Mpa (GB/T7019-1997)

Density

0.9-1.2g/cm3

Absorbing water rate

15% (JC688-1998)

Fireproof characteristic

A grade not combustible (GB8624-1997)

Thermal resistance

1.14m2K/W (GB/T13475-92)

Security

100% does not contain harmful substance such as asbestos,

formaldehyde

Size of perforated gypsum board

197*2400*12mm, 197*2400*15mm




132*2400*12mm, 132*2400*15mm

Package

Cartons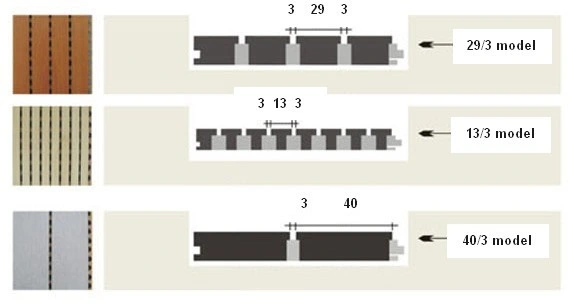 Adavntages
1, Scientific application
2, Environmental friendly and Security
3, Best Fire resistance
4, Moisture proof and mildew proof
5, Easy to install
6, Stable Acoustic Performance
7, Strong Strength
8, Electrostatic prevention

Applications
Theater, cinema, recording studio, office, television broadcasting station, gymnasium,
conference hall, multifunction hall, recording studios, cinema, boardrooms, theatres, churches, court rooms, hotel foyers, reception areas, schools, KTV and villa.