Kentpower 20-300kw Soundproof Silent Diesel Generator Set Stainless material IP21~23
Voltage Available:
50Hz: 380-400-415V/220-230-240V;

60Hz: 380-416-440-480V/110-208-220-240V
Any special voltage is also available as client's request
Prime Power:
Comply with GB/T2820-97.
Genset can run unlimitedly under certain power range.
One hour 10% over load in every 12 running hours is allowed;
Standby Power:
standby power is the limit value of maximum output for emergency use.
It is off-oil power,overloading is prohibited

ΔMain Technical Date:
Gensets model

Power output(KVA)

Power output (KW)

Cummins Engine Model

Copy Stamford Alternator

Prime Power

Standby Power

Prime Power

Standby Power

KT-C250

225

250

180

200

6LTAA8.9-G2

KT274J

Note:

(1) Available in the following voltages:220V-240V AND 380V-415V(440V)-50HZ

(2) PRP:Prime Power-Continuous duty operation,under variable load 24/24-h-10% overload permissible 1 hour/12hours.

(3) Rating Definitions (Operation at Altitude

≤

1000m, Ambient temperature

≤

40

ºC

)Continuous Power.These ratings are applicable for supplying continuous electrical power (at variable load) in lieu of commercially purchased power.

Engine & Alternator

ENGINE

--Industrial 4 stroke cooled diesel engine complete with air,fuel and oil filters,electric starting and charging equipment,engine protection against low water level.

ALTERNATOR

--Brushless,self exciting,self regulation,sreen protected,drip proof rated in accordance with IEC60034.Voltage regulation maintainted within ±0.5% from no load to full load.between 0.8 lagging and unity.All standard voltages available.

COOLING

--Radiator and colling fan complete with protection guards,designed to cool engine at specified output in air temperatures upto 45

ºC

,radiators suitable for higher temperatures are available.Low water level protection fitted as standard.

ELECTRICAL SYSTEM

--24V upto.Axial type starter motor,battery charging alternator,high capacity lead acid battery,and battery tray mounted on the generator base frame,and heavy duty interconnecting cable with terminations.

EXHAUST SYSTEM-

-Heavy duty industrial exhauset silencer with flexible piping.

Technical Data Sheet

Generating sets model:

380/220V,50Hz,1500 rpm

Genset Option Features

Engine Model:

Cummins

6LTAA8.9G2

ΔLow fuel level alarm shutdown

Type

6 cylinder,4 cycle diesel

ΔAutomatic Fuel Filling System

Aspiration

Turbocharged

ΔEngine oil feeding and drain pump

Bore/Stroke mm

114X145

ΔAuto Transfter Switch( ATS)

Compress the ratio

16.6/1

ΔParallel control panels

Cooling system

Water-cooled

ΔCircuit Breaker MCCB & ACB

100% Load Fuel Consumption L/H

53

ΔRemote Control Panel

Engine Speed/Frequency RPM/Hz

1500/50HZ

Δweatherproof/soundproof Canopy

Rated Output kw/Bhp

220/295

ΔTrailer type Gensets

Exhaust air flow (m3/min)

490

QUALITY STANDARDS

Coolant Capacity L

63

ISO9001:2016,ISO14000,ISO3046

Starting System

Electric 24 volt DC

ISO8528 BS4999

Displacement L

8.3

BS5514,AS1359,ICE34

Lubricant system Capacity L

27.6

CE Compliance

Battery Volatge / Capacity

24VDC

Gensets Dimensions & Weight

Governing Type

Electrical (GAC governor)

Open type:L*W*H,mm

Exhaust Gas Temperature

ºC

541

2240×980×1820 1500kg

Exhaust Gas flow m3/min

56.9

Enclosure type:L*W*H,mm

Noise level dBA@1m

≤80

dBA(canopy type)

3280×1080×1765 2250kg

Alternator Technical data

Copy Stamford

Δ Bruxhless,self exciting

Exciter

Brushless

Δ Class "H" insulation

Cooling Fan

Cast alloy aluminum

Δ Standard degree of protection is IP23

Bearing

Single,double shielded

Δ Self regulating

Windings

100% copper

Δ With fan cooling

Connection Type

Reconnectable

Δ Resist Humid grease

Insulation Type

Class H

Δ AC excitation,roating rectification tube

Pitch

2/3

Δ Stator grease insulation covered

Amortisseur Winding

Full

Δ Rotator and exciation high polymer,Resist the corruption of oil and acid

Voltage Regulator

EA250

Voltage Regulator NL-FL

±0.5%

Δ Rotator ballance is in accordance with BS5625 standard 12.5

Underspeed Protection

Standard

Overexcitation Protection

IP23

Δ High-quality lubrication sealed long-time bearing

TIF (1960 Weightings)

<50

Δ Rotator sillicon steel close tight

Exciation System

SHUNT

Control Panel- ComAp AMF20

The base mounted control panel in a vibration isolated sheet steel enclosure.The control panel is equipped as follows:

a) Instruments:Analogue Volmeter,Hours Run Meter.Water pressure Meter.

b) Controls:Emergency Stop Pushbutton,Volmeter Phase Selector Switch.

c) Control module:Standard collocation ComAp AMF20
ΔProduct details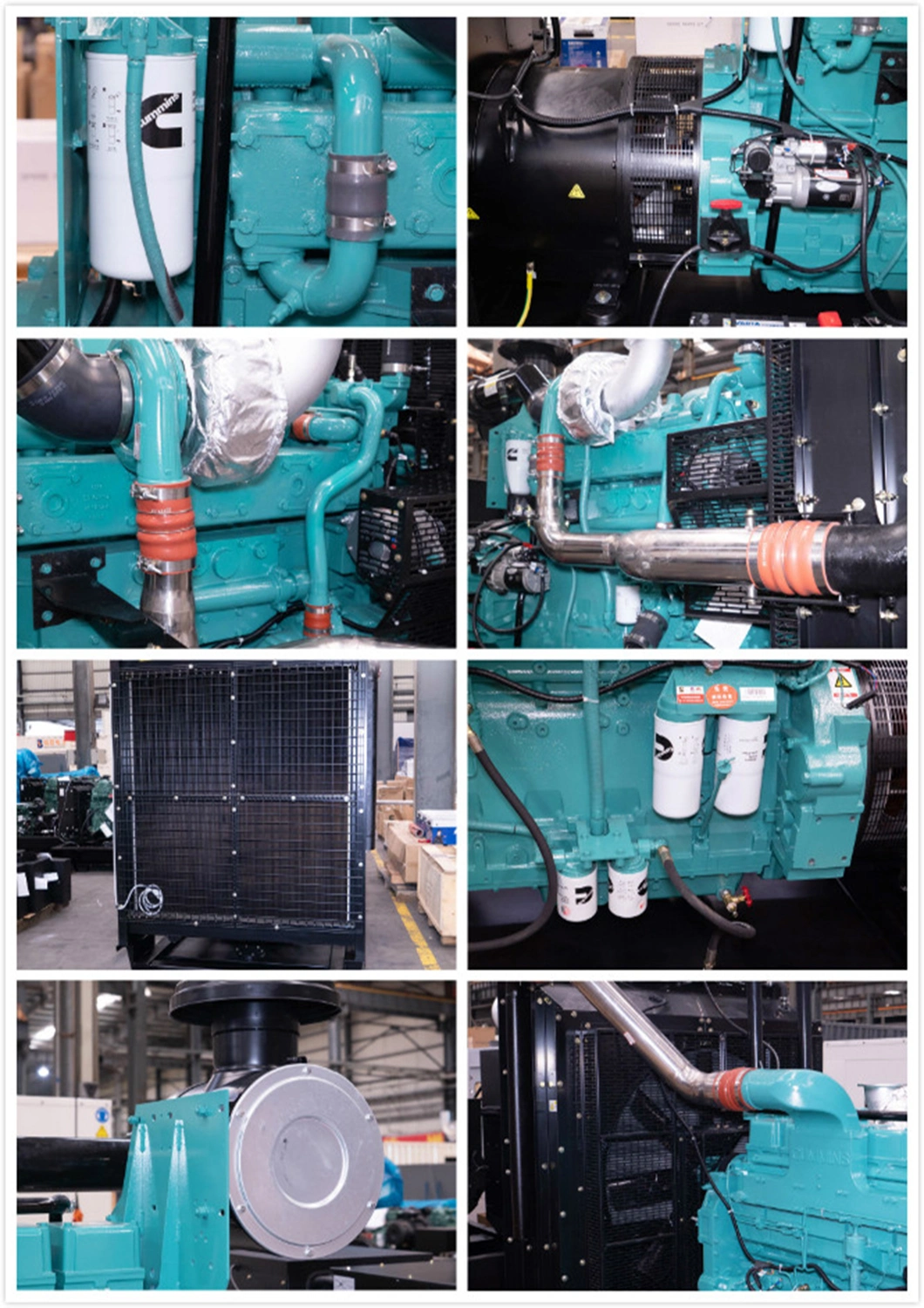 Δ Product Scope
| | | | |
| --- | --- | --- | --- |
| PRIME POWER | ENGINE | ALTERNATOR | CONTROLLER |
| 25KVA - 2500KVA | CUMMINS | STAMFORD | DEEPSEA |
| 9KVA - 2500KVA | PERKINS | KENTPOWER (COPY STAMFORD) | COMAP |
| 20KVA - 560KVA | DEUTZ | LEROY SOMER | Harson |
| 250KVA - 3000KVA | MTU | MECC ALTE | Smartgen |
| 288KVA - 2500KVA | MITSUBISHI | ENGGA | |
| 20KVA - 180KVA | LOVOL | MARATHON | |
| 8KVA - 825KVA | DOOSAN | | |
| 25KVA-45KVA | ISUZU | | |
| 85KVA - 730KVA | VOLVO | | |
| 8KVA - 60KVA | YANGDONG | | |
| 113KVA - 1000KVA | WUDONG | | |
| 10KVA - 250KVA | RICARDO | | |
| 10KVA - 1100KVA | SDEC(SHANGHAI ENGINE) | | |
Δ
Our Factory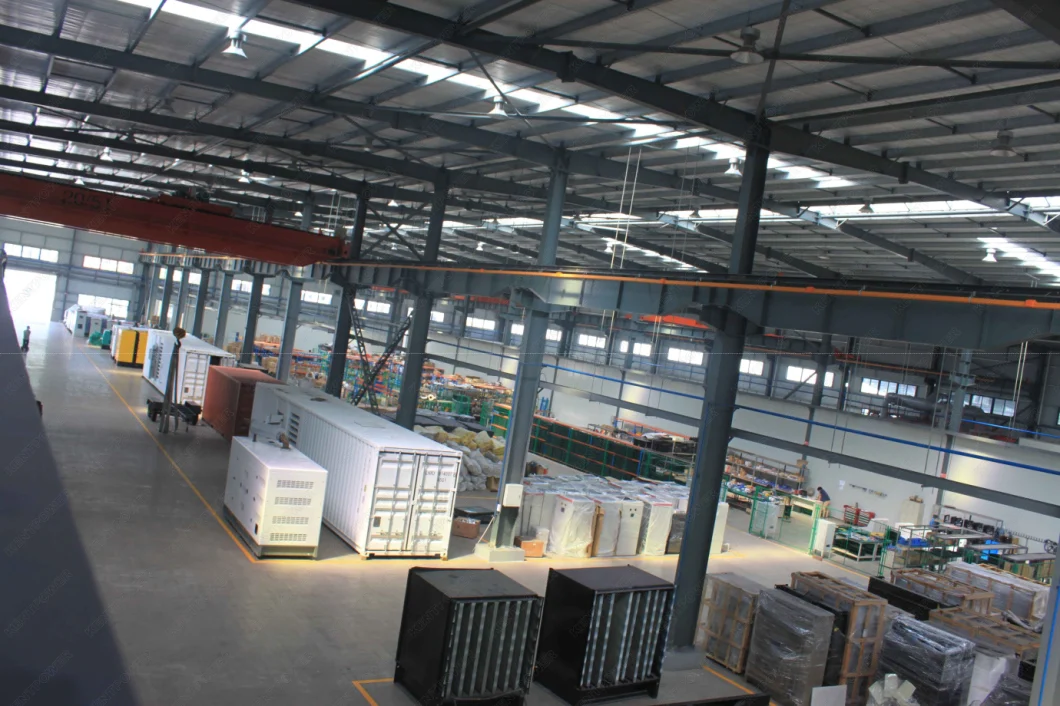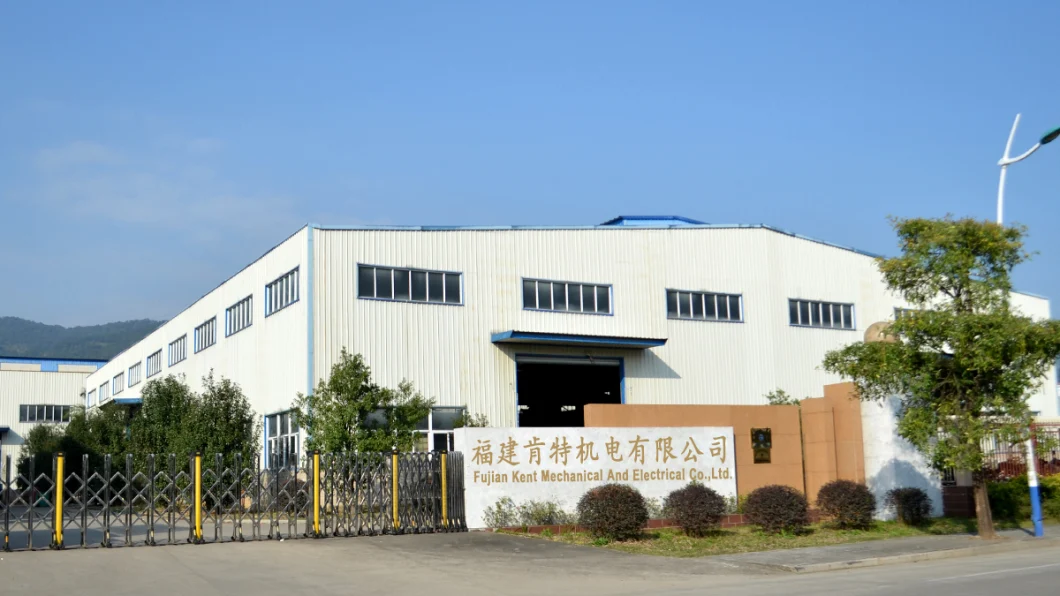 YTO Engine :
YTO (Jiangyan) Power Machinery Co., Ltd. is a subsidiary of China Yituo Group Co., Ltd., which is based on Yangdong Co., Ltd. and has become the multi-cylinder small diesel production base with the largest variety, the most complete specifications and the largest scale in China. One has the ability to produce 300,000 multi-cylinder diesel engines per year. There are 18 basic multi-cylinder diesel engines with cylinder bores from 80-102mm, displacements from 1.3-3.9L, and power coverage of 10-105kW. With its powerful power, reliable performance, economical and durable, low vibration and low noise, the diesel engine has become the first choice for many customers .

Cumming Engine :
Cummins is the world's leading manufacturer of power equipment. It has invested more than US$140 million in China. As the largest foreign investor in China's engine industry, Cummins has eight joint ventures and wholly-owned manufacturing companies in China, of which Dongfeng Cummins produces B. C and L series diesel engines, Chongqing Cummins produces M, N and K series diesel engines. The products comply with ISO 3046, ISO 4001, ISO 8525, IEC 34-1, GB1105, GB/T 2820, CSH 22-2, VDE 0530 and YD/T 502-2000 "Technical requirements for communication-specific diesel generator sets" and other standards.

Yuchai Engine :
Founded in 1951, Guangxi Yuchai Machinery Group Co., Ltd. is a complete and complete internal combustion engine manufacturing base for Chinese products. Yuchai has the largest and most advanced casting center in Asia, the most efficient machining and loading production line in the industry, and the Yuchai rapid manufacturing base of the State Key Laboratory of Advanced Forming Technology and Equipment. It covers 10 series of more than 2000 varieties of products in 10 series, covering 20~2800 kW, with high power, high torque, high reliability, low fuel consumption, low noise, low emission, strong adaptability and professional subdivision. The market has become the preferred supporting power in China and has provided a strong impetus to the Chinese economy and the development of the world economy.

SDEC Engine :
Shanghai Diesel Engine Co., Ltd. was founded in 1947. In 1993, it was restructured into a state-owned holding company that issued A and B shares at home and abroad. Now it is affiliated to SAIC Group. It is a large-scale national enterprise engaged in research and development and manufacture of engines, parts and generators. High-tech enterprises, with national-level technology centers and post-doctoral workstations, world-class automated production lines and quality management systems for passenger cars.

Weichai Engine :
Weichai Power Co., Ltd. was established in 2002, with State Key Laboratory of Internal Combustion Engine Reliability, National Commercial Vehicle Powertrain Assembly Engineering Technology Research Center, National Commercial Vehicle and Engineering Machinery New Energy Power System Industry Innovation Strategic Alliance, National Specialization The R&D platform such as Zhongchuang Space has successfully constructed a coordinated development pattern of powertrain, vehicle completeness and intelligent logistics.

FAW Engine :
FAW Jiefang Automobile Co., Ltd. Wuxi Diesel Engine Factory was founded in 1943. Relying on the advantages of FAW Technology Center, the factory has formed an independent research and development model of open cooperation, built a five-year system of independent research and development, such as product development process and standard system, product development process management system, and built independent research and development of energy-saving and environmental protection technology and electronic intelligent technology. "Five major technology platforms" is the only key core technology in the diesel engine industry that simultaneously masters VCU, GPS, EGR, engine braking, etc., China's first successful development of four-valve diesel engine, the first successful development of electronically controlled common rail diesel engine, the first A company that successfully developed a two-stage supercharged diesel engine and successfully promoted it.

Quanchai Engine :
Founded in 1998, Quanchai Power Co., Ltd. has a "National Enterprise Technology Center" and a domestic first-class product testing center. The company's 4A, 4B, 4F series of national IV engines have reached the domestic advanced level in terms of economy, reliability and environmental protection. It has become the first choice for automobiles, forklifts, agricultural equipment, construction machinery, generator sets, etc. The product sales and service network covers many countries and regions including China, Southeast Asia and Europe.

SME Engine :
SME is a joint venture between Shanghai Diesel Engine Co., Ltd. and Japan's Mitsubishi Heavy Industries Co., Ltd. The company mainly produces S6R2/S12R/S16R series engines of various types approved by Mitsubishi Heavy Industries. The series of products are mainly used in land-based generator sets with power coverage from 500kW to 2000kW.

ISUZU Engine :
ISUZU MOTORS OFF-HIGHWAY DIESEL ENGINE (SHANGHAI) LIMITED. Founded in 2014 , Since its inception, Isuzu Motors has been engaged in the research and development and production of diesel engines for more than 70 years. Relying on the strong technical force of the head office, the diesel engine business unit is committed to strengthening the global business strategic partnership and building the industry's first diesel engine manufacturer.


★Why Choose Us

1.We select quality and famous diesel engine
brand:Cummins/Perkins/Mitsubishi/Deutz/LovoL/Doosan/Shangchai/Yarman/Isuzu/FAW/SDEC/Weichai/
MTU/Ricardo/Jichai/QuanChai/Yangdong
2.Equipped with famous Brushless alternator - Optional Stamford, Leroy Somer, Marathon, Kwise, Kentpower
3. Equipped with 50°C radiator with fan, enough engine cooling system guarantee long time working
4. Equipped with advanced generator set control system, ATS system, remote control
system, parallel operation system, optional control model, Deep sea, Smartgen , ComAp
5. Generator set use High-quality steel are thickness canopy -- 2MM to 4MM
6. Equipped with high density sound-absorbing material, sound insulation, fireproofing
7. Generator equipped with 12V/ 24V DC battery with charger, battery connects wire.
8. Generator equipped with 8-24 hours fuel tank with fuel indicator, long time for working.
9. High protect class control box and power output box. IP55, Waterproof, Electric
leakage protect, Breaker
10. New design of turn-back type for air inflow & air outlet which can reduce the noise
and improve engine efficiency.
11. Beautiful & practicably design, Bottom hole for forklift, Water outlet & oil outlet for
easy maintenance
12. Double open door on both sides of the Gensets. Spacious doors can check for every
part of the engine and alternator.
13. All new design for diesel generator set of Silent, Supper silent, Soundproof, Trailer type, Container type..
14.Free maintenance battery with floating charger.
15. Our generator set compliance with all main standards, such as : GB/T2820, ISO9001,
IEC34, CE, EPA standard

Δ Factory Inspection: the test items before delivery are mainly as follows:
1.Each genset shall be put into commission more than 1 hours totally. They are tested on idle
load, testing range 25% 50% 75% 100% 110% 75% 50% 25% 0%
2.The noise level is tested by requested
3.All of the meters on the control panel shall be tested
The appearance of the genset and all of the label and nameplate shall be checked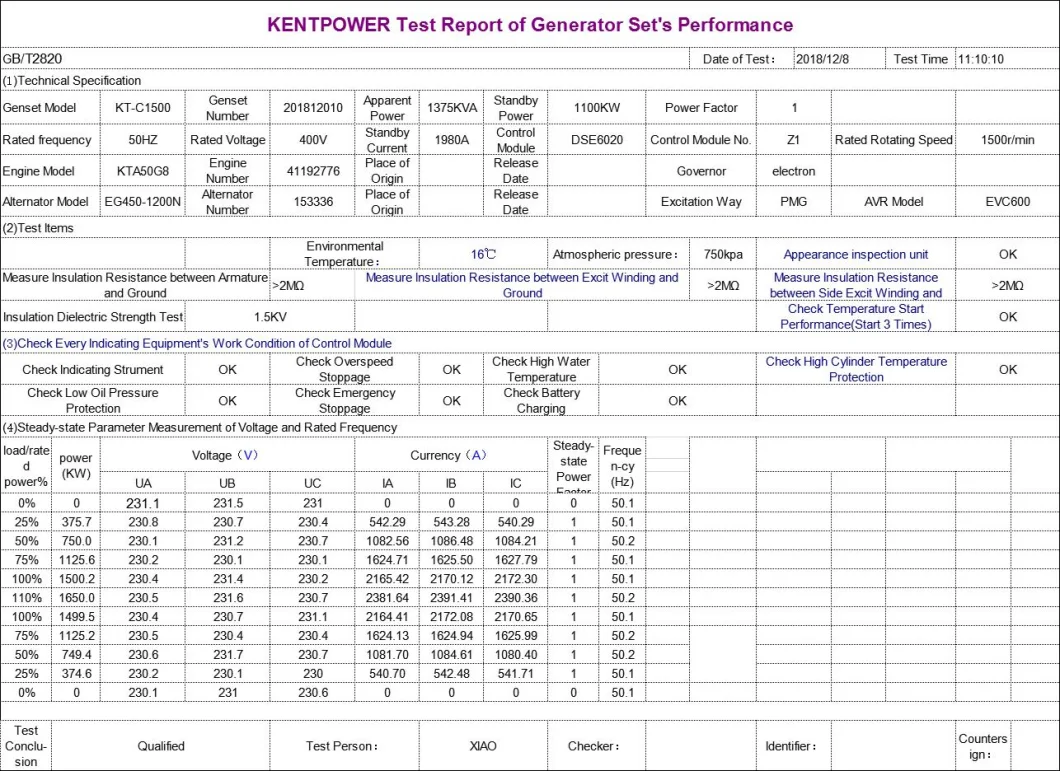 Δ Packing And Shipping.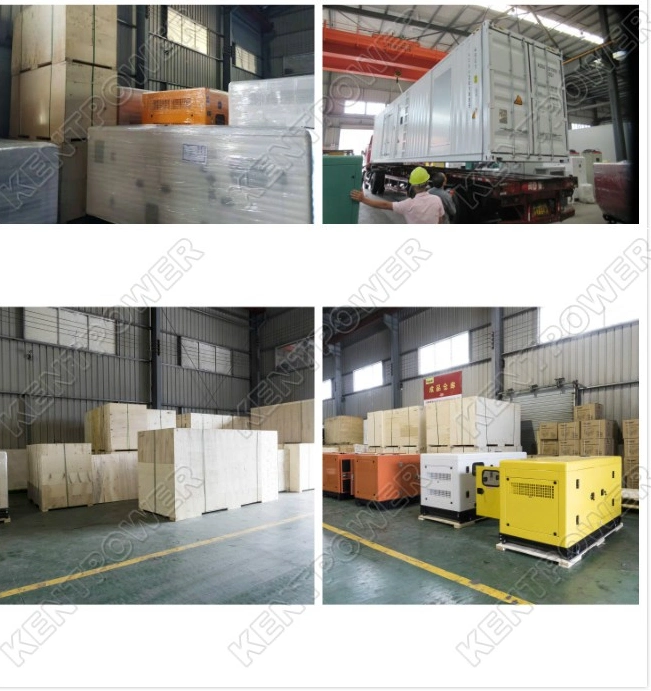 Δ Our Company.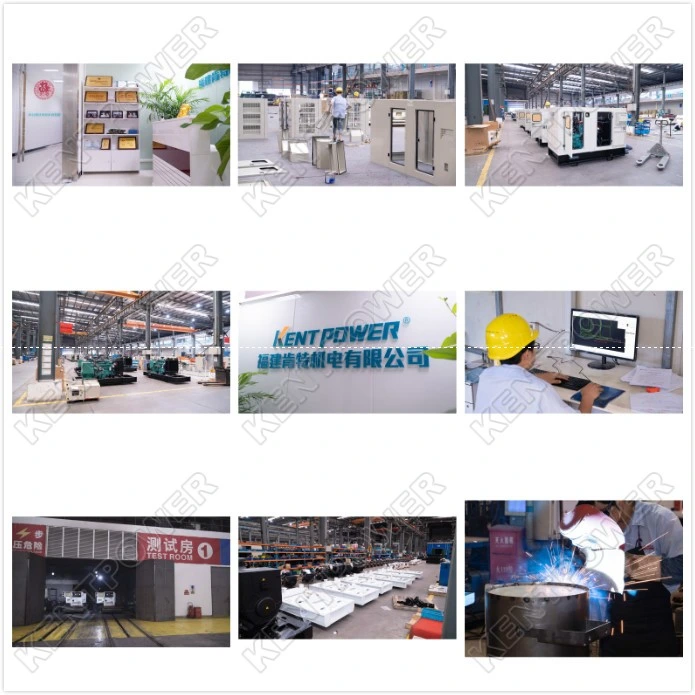 Δ Cetificate








ΔFAQ
1.What's your power range of Generators?
Answer: We can offer the range from 5kva~3000kva.
2.What's your delivery time?
Answer: Generally,we can delivery in 15-30 days after we get the deposit.
3.What's your payment?
Answer: We can accept T/T 30% in advance, and the balance 70% shall be paid before shipment
or L/C at sight. But based on some special project and special order,we can do something on payment item.
4.What's your warranty?
One year or 1200hours (accord to whichever reach first) from Ex-Factory date
5.What's your MOQ?
Answer:We accept small power generator MOQ is 10 or 20 sets .Other accept 1 set.

ΔContact us

Fujian Kent Mechanical And Electrical Co., Ltd.
Intl.Expo.Dept.Marketing&Sales Manager
Web:kentpower2019.en.made-in-china.com


Power solution Solver / Generator professional manufacturer !




Cummins|Mitsubishi|Deutz|Doosan|Isuzu|Ricardo Generators|Spare Parts
Office add: No.12, Jinzhou North Road, Chanshan District, Fuzhou City, Fujian province
Factory add: Tieling Industrial Zone, Ganzhe Town, Minhou System, Fuzhou City, Fujian, China
KENTPOWER has over 13 years experience in manufacture, sale , repair and maintenance of generator sets and related power systems. At present , it has a 100,000 square meters of modern standard factory building and 15 advanced production lines, with 5-3000KVA production capacity, annual output can reach 10000 sets and output value of 500 million above. ISO CE TUV UL SGS BV CCS approved quality certificates