Water Absorbent / Anti Moisture / Moisture Absorbing Materials Masterbatch Desiccant Granules
Defoaming masterbatch (also known as dehumidifying masterbatch and absorbent masterbatch) is suitable for the production enterprises of PE and PP damp raw materials and recycled plastic products. The raw materials contain trace moisture or moisture, which has a very serious impact on the production of plastic products. Therefore, enterprises generally use drying equipment to dry plastic, which is a great waste of energy and human resources, and increases the life of products. The cost of production, and the use of this defoaming masterbatch, only need to be added to the raw material to mix evenly, without any adjustment of the production process of the product, can eliminate all the problems caused by water bubbles, moire, cracks, spots and so on.

Product Deatils: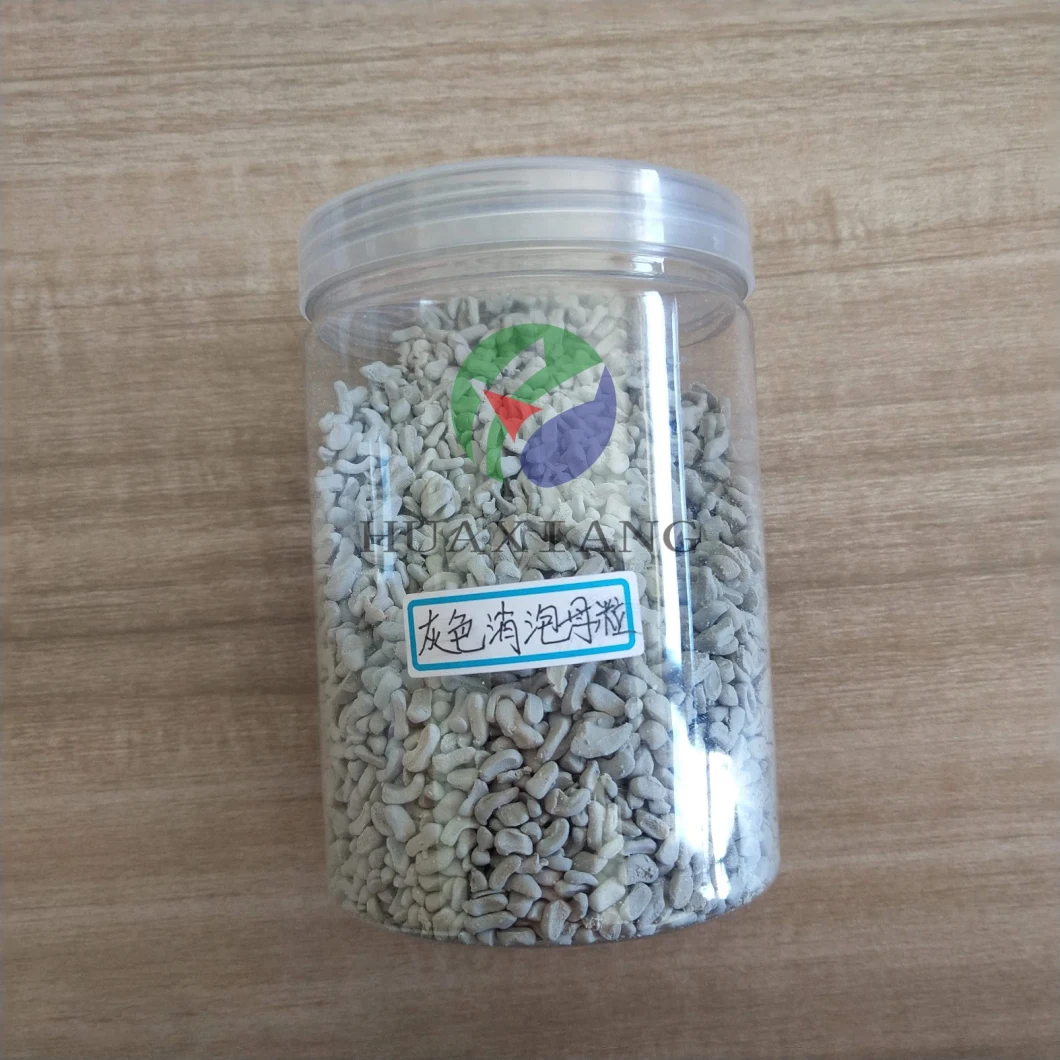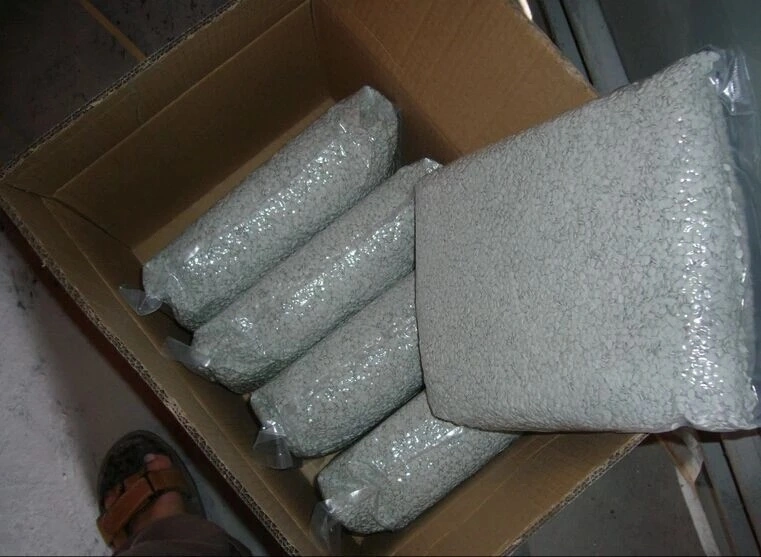 Performance:
* Non-toxic, non-contamination, no influence to property for plastic product.
* Ncrease product quality and the rate of finished products, improve obviously productivity and reduce energy consumption.
* Wide application: Blow moulding, blowing film, injection moulding, extrusion, spin-dyeing, cable sheathing, etc.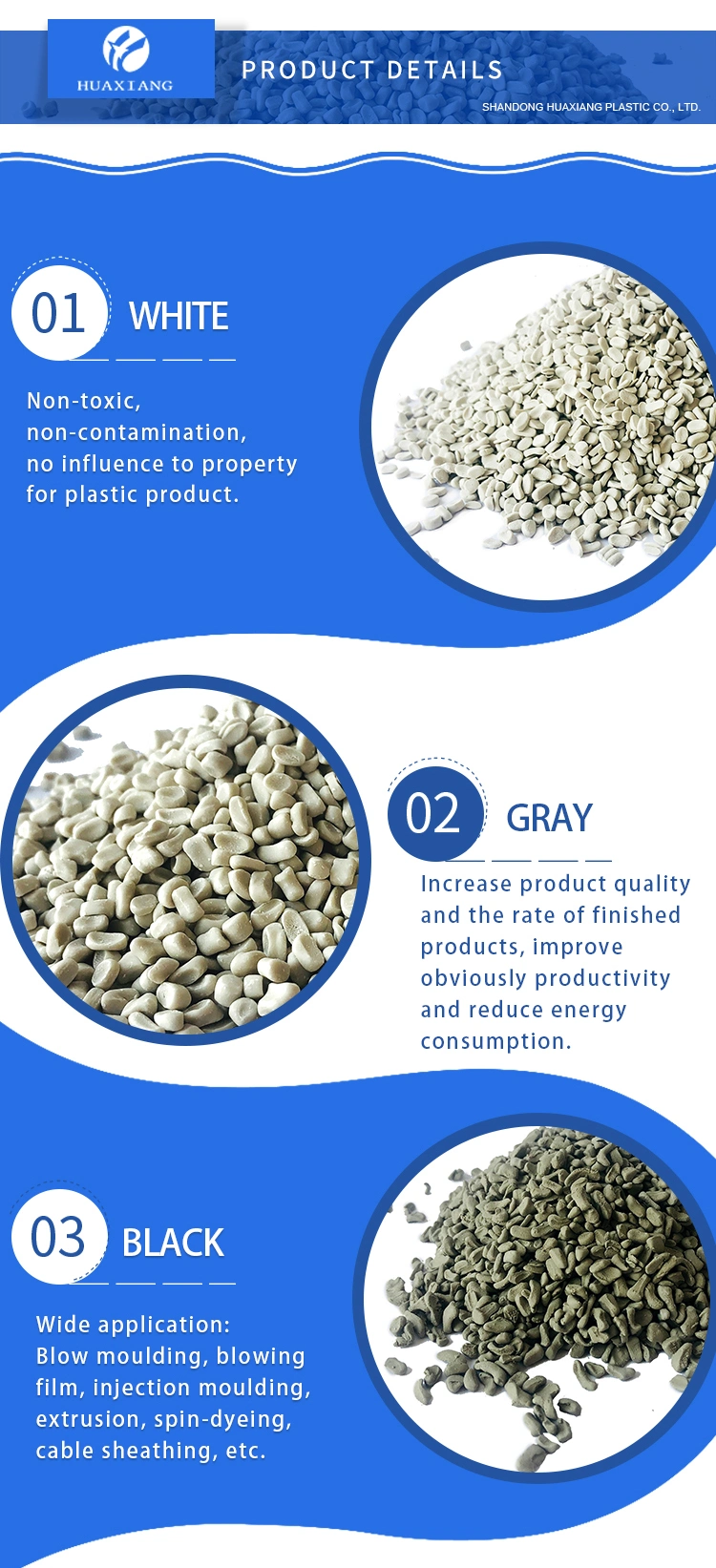 Usage method:
When the defoaming masterbatch is stirred with the moisture-affected plastic material directly, the product can be processed and produced. For example, the proportion of defoaming masterbatch added is 1%-2% for blown film production. If used in sheet and injection moulding production, the addition ratio is 2%-5%. If used in pipe production, add 2%-5%. Specific addition proportion should be added at the discretion of users according to the moisture condition of plastics.

Notice:
1. Avoid dampness and water absorption before using this masterbatch.
2. The best ingredient is used before use.
3. Do not heat and dry with damp plastics, so as not to cause poor quality in processing.
4. Check the package before opening the package, and heat-seal the unused masterbatch as soon as possible.
Packing:
Vacuum packing, 1KG, 2.5KG, 5KG, 25KG per box. Damage and open storage are strictly prohibited to avoid sun exposure and rain.

Physical properties:
Desiccant/Defoaming Masterbatch

Index

Value

Carrier

PE/PP

Colour

White/Grey/Black

Calcium oxide content

75%-80%

Melting index 21.6KG/200ºC

5-40g/10min

Water absorption

≥20%

Solution temperature

140ºC-200ºC

Phase fusibility

PE/PP/PVC/AB

Applications:
Drainage pipes, moulding products, bag products, sheet products, film blowing, blow moulding products and injection moulding products.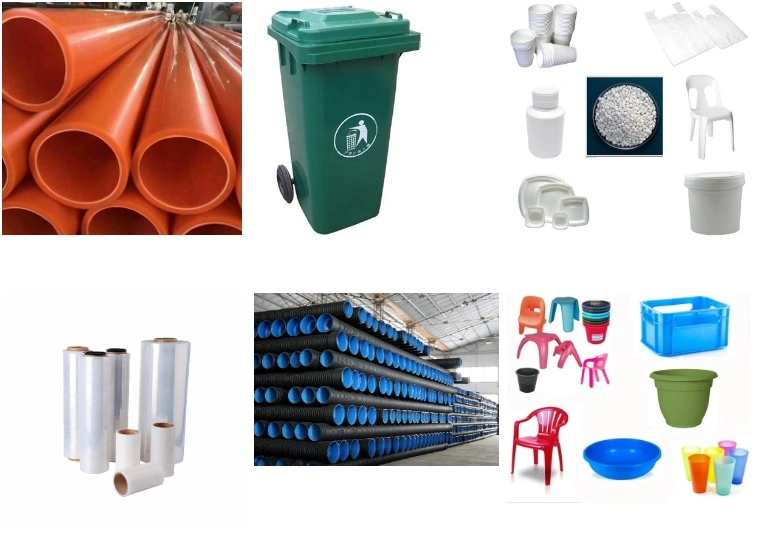 Related Products: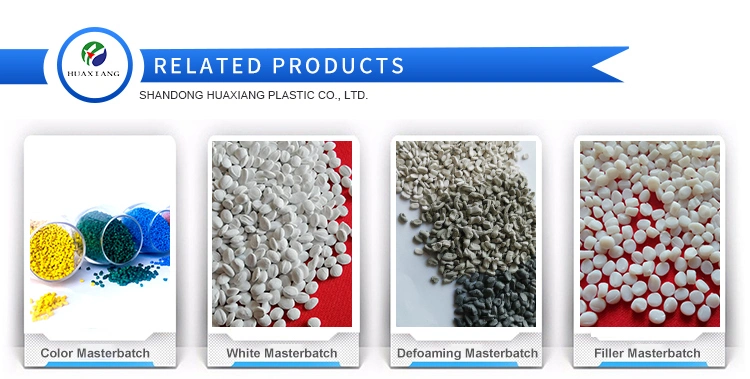 Our Service:
1. We assure you reply the email within 24 hours.
2. We assure that the product quality is guaranteed
3. We welcome every recommendation and opinion from you and make progress together with you.
4. We will serve you until you are satisfied.

Company Profile:




Shandong Huaxiang Plastic Co., Ltd has 8 color masterbatch production lines, 4 defoaming masterbatch production lines and 3 nano-filler masterbatch production lines. The annual output is 100,000 tons.
Our company's products have passed FDA,RoHS, ISO 9001:2015, ISO 14001:2015 and OHSAS 18001:2007 certification, also have been exported to Southeast Asia and Middle East, and have received unanimous praise from users.
The company specializes in producing all kinds of color PE, PP, PVC, PC, PA, PS, ABS plastic color masterbatches, including Functional Masterbatch :defoaming masterbatches, filler masterbatches, nano-filler masterbatches, whitening masterbatches, PE wax(polyethylene wax) etc., which are widely used in injection, extrusion, blow molding, drawing and other fields.

Certitication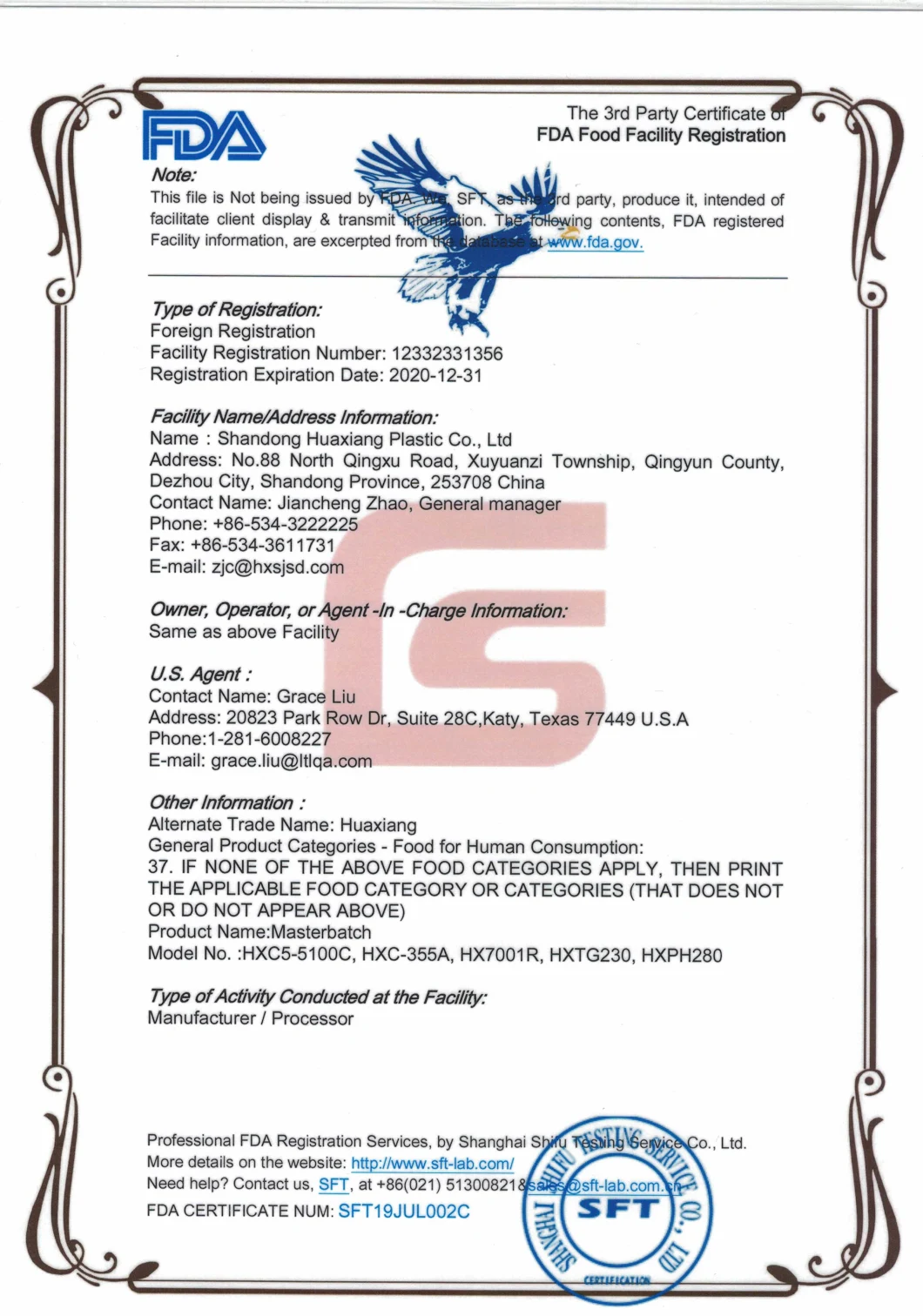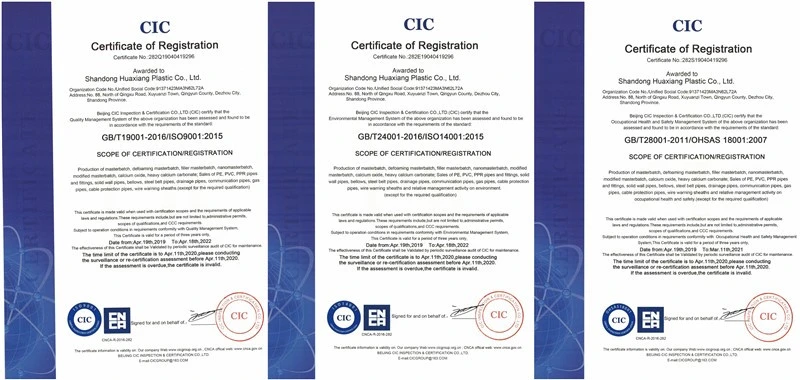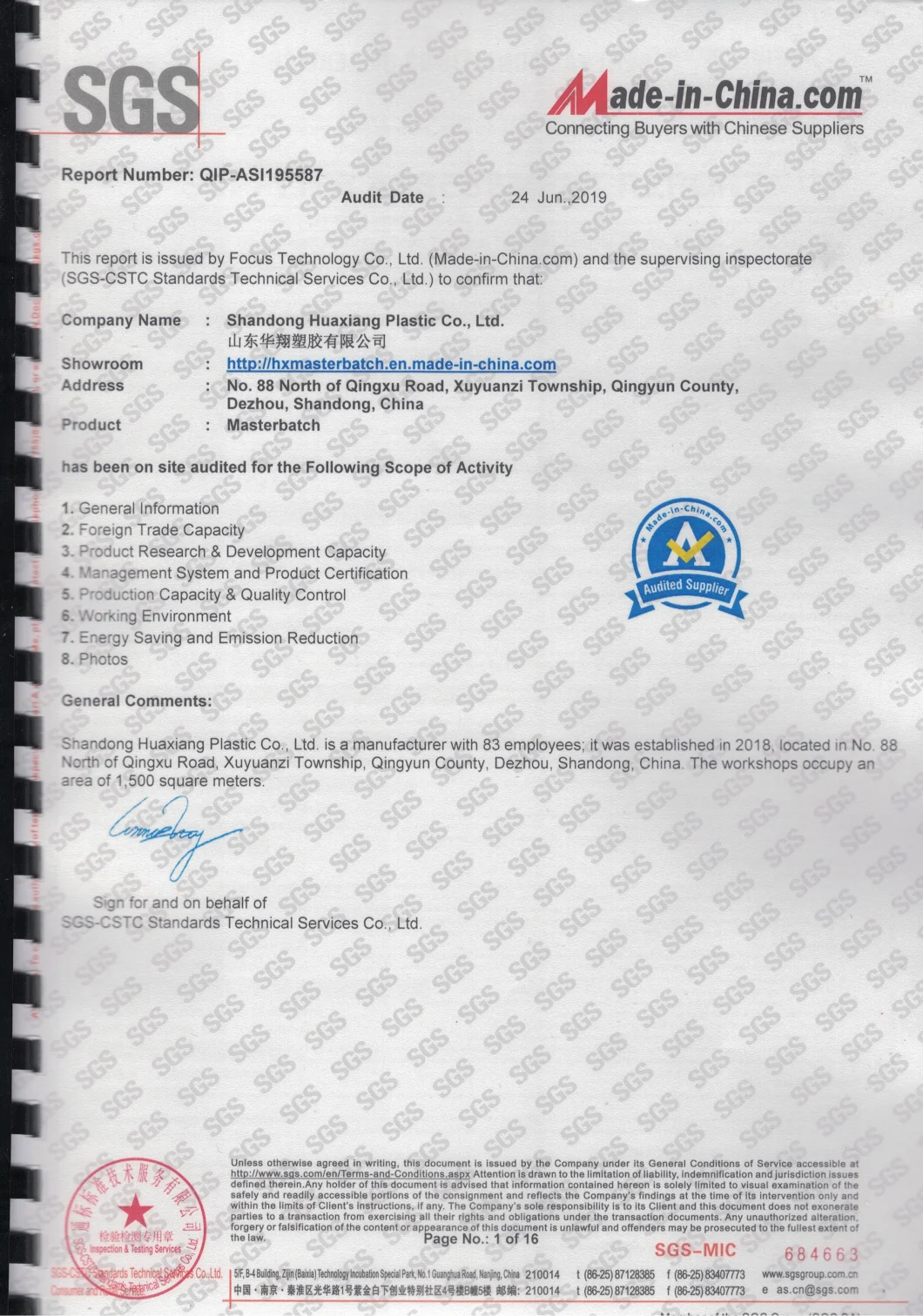 Packing&Delivery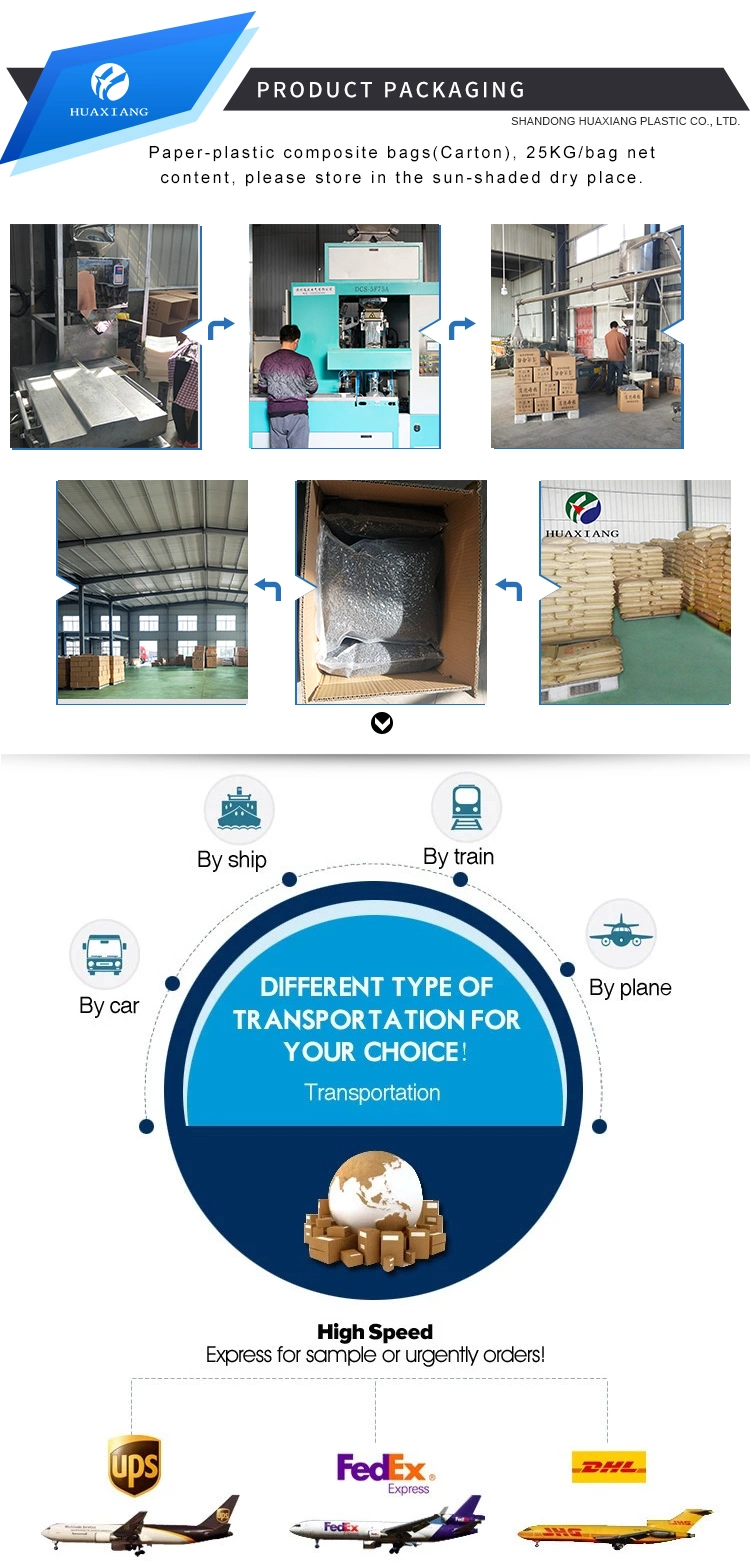 FAQ
Q1. What is masterbatch?
A: It is solid additive for plastic used for plastics Or imparting other properties to plastic

Q2. How to use masterbatch?
A:Step 1: Confirming the Dosage Ratio.(Usually we suggest proportion is 1%-4%, it is depends on your request.)
Step 2: Mixing the raw material and masterbatch together by blender mixer according to the dosage ratio.
Step 3: Arrange the production as usual.

Q3. What is your MOQ?
A: MOQ is 1KG sample for test.

Q4:Is Sample free?
A: Yes,sample is free, but express fee like DHL,Fedex,etc is collected.

Q5. What is your term of payment?
A: We usually accept Paypal, T/T, L/C ,Paypal etc.

Q6. How to proceed an order for masterbatch?
A: Firstly, let us know your requirements or application.
Secondly, We quote according to your requirements or our suggestions.
Thirdly, customer confirms the samples and places deposit for formal order.
Fourthly, We arrange the production.

Q7,How to guarantee the quality?
A:Our products are passed , we have quality controller who do test everyday.

Q8,How about Lead Time?
A:Our daily production for each product is 30tons. So generally, lead time is in one week. It's depend on your order quantity.