Gym Flooring Crossfit Rubber

2019 Hot Sale Rubber Gym Club Floor Indoor for Interlocking and Straight Side Type
Environmentally friendly and fully reversible SP-IK recycled rubber floor tiles let you create a safe, comfortable, protective floor covering within minutes. The interlocking tiles work like puzzle pieces that easily fit into place, creating a fit so precise; its seams are virtually invisible. You can transform hard, old, worn out flooring in your basement, recreation room or fitness area in on time at all. New! We now offer new SP-IK Corner and side tiles-great if you want a finished mat or need a clean edge.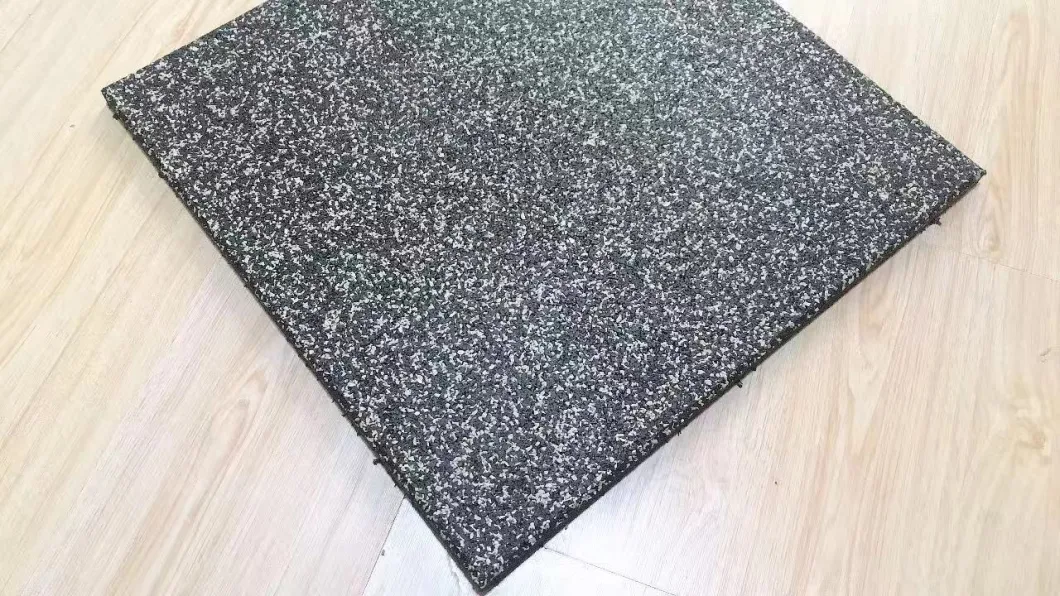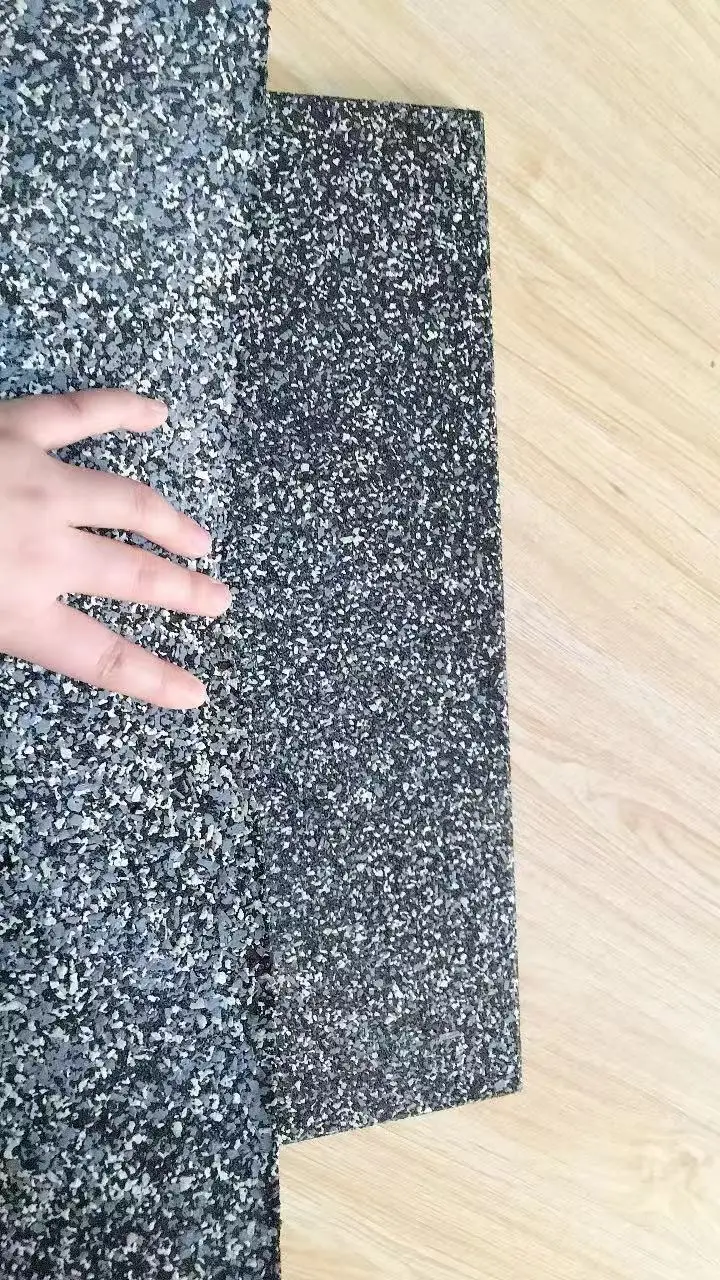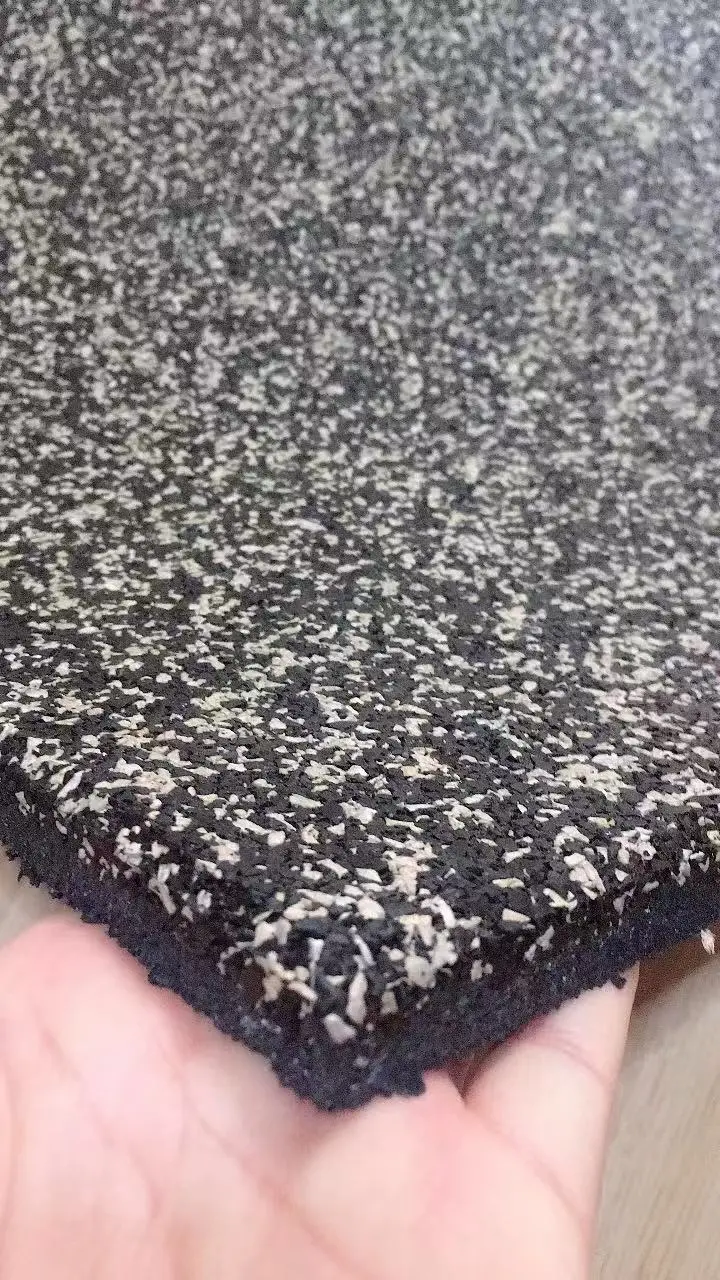 Our Strong Rubber Tiles offer excellent recycled rubber tiles solutions for residential and commercial users, demanding top quality interlocking rubber floor tiles. Corner, border and center cut tiles options help make small kits for easy handing, but more importantly the multiple cut options make wall to wall installation a breeze. An added bonus is that the locks on the tiles are precison cut. This ensures seams to appear nearly seamless. The tiles are safe to use indoors and out and can be lose laid, which saves you from applying adhesive during installation. The rubber tiles are come with a full eight year limited warranty.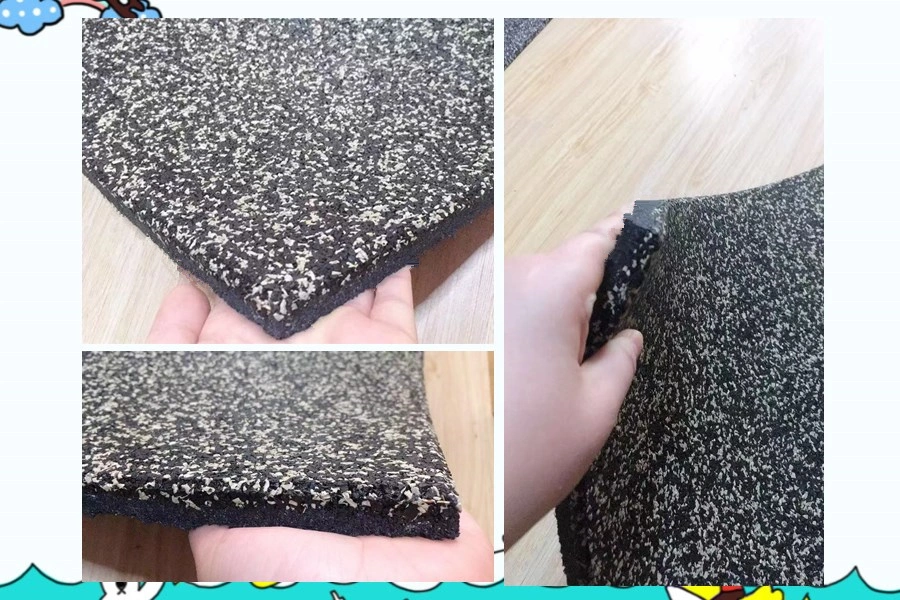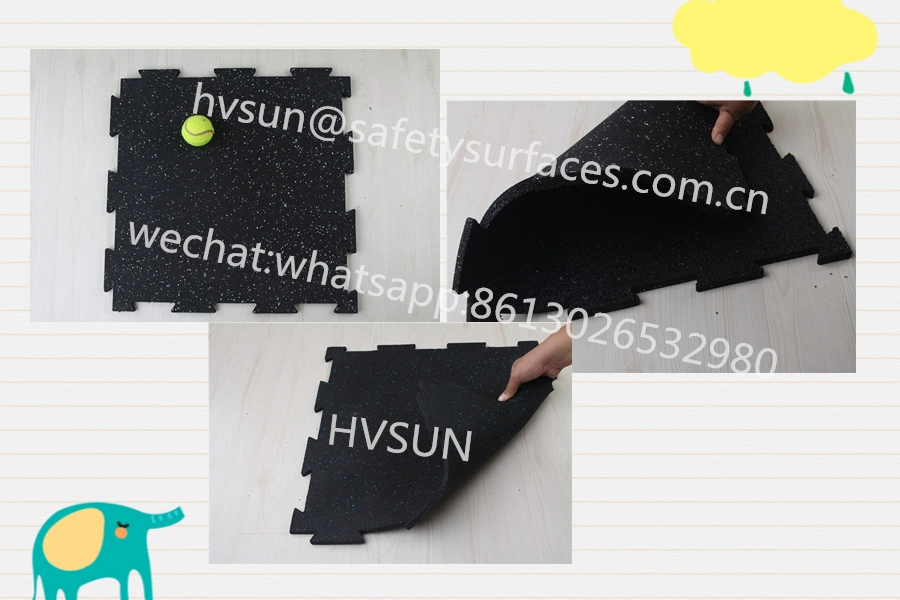 Detailed Information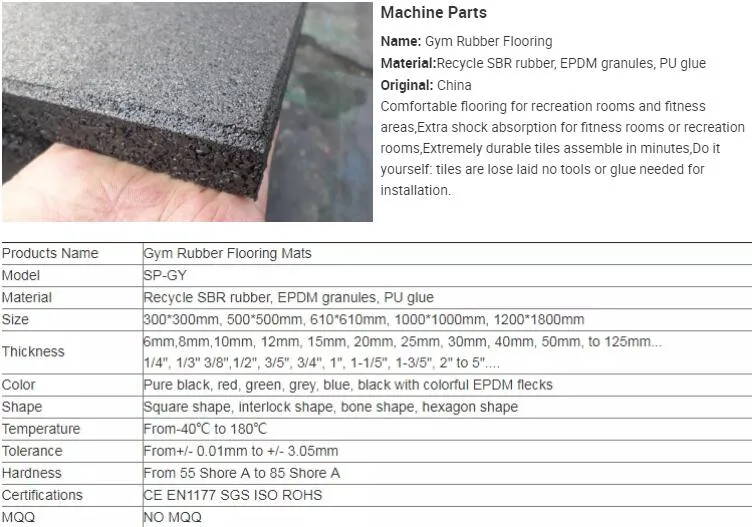 Certificates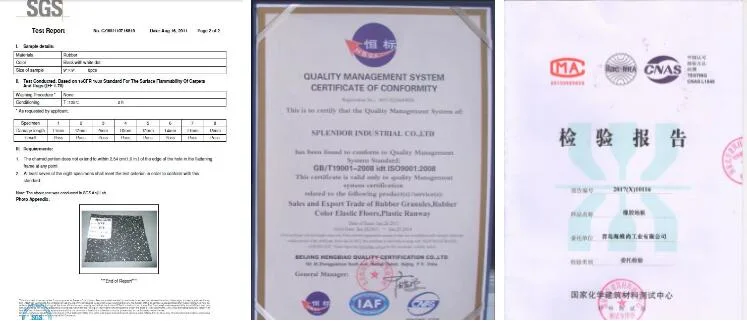 High Quality
* Comfortable flooring for recreation rooms and fitness areas
* Extra shock absorption for fitness rooms or recreation rooms
* Extremely durable tiles assemble in minutes
* Do it yourself: tiles are lose laid no tools or glue needed for installation
* Easy to trim using a utility knife
* Environmentally friendly and family friendly product
* Made with 100% post-consumer tire rubber and post-industrial colored rubber flecks
* No unpleasant residue
* Virtually odorless
* Non-toxic and lead-free
* Color is through and through; making the tiles fully reversible!
* Limited life warranty
* Won't become brittle or crack
* Tough, non-skid and shock absorbent
* Muffles noise/ Deadens sound
* Stable, high traction surface is slip resistant when wet or dry
* Creates a contemporary look and feel
* Tiles are easily removed and replaced
* Furniture or fitness equipment will set levelly and firmly when tiles are laid on level sub-floors
* Made in China using state of the art technology, ensuring a consistently superior quality tiles
Why Choose Us
Since 2006 we have been providing top quality Sports Flooring at wholesale cost. We welcome the opportunity to provide you with the highest quality flooring at prices that can't be matched.
Our customer service can't be beat! We've eliminated the middle man to lower your cost, but we've kept the top customer service team in the industry.
That's why our customers become custmers for life. We stand behind all of our flooring products and we are just a email or whatsapp away to offer you all the products and installation support you need. If you are looking for commercial gym flooring or gym flooring for your home, you have come to the right place.
Our material is made in the CHINA from Recycled Rubber and is designed to provide the perfect combination of cushioned resilience, toughness, value and visual appeal. Not only is our rubber sports flooring tough, but it looks great as well and will keep looking like new for many years to come.
Our Eco Friendly flooring products are perfect.
Related Products

Contact