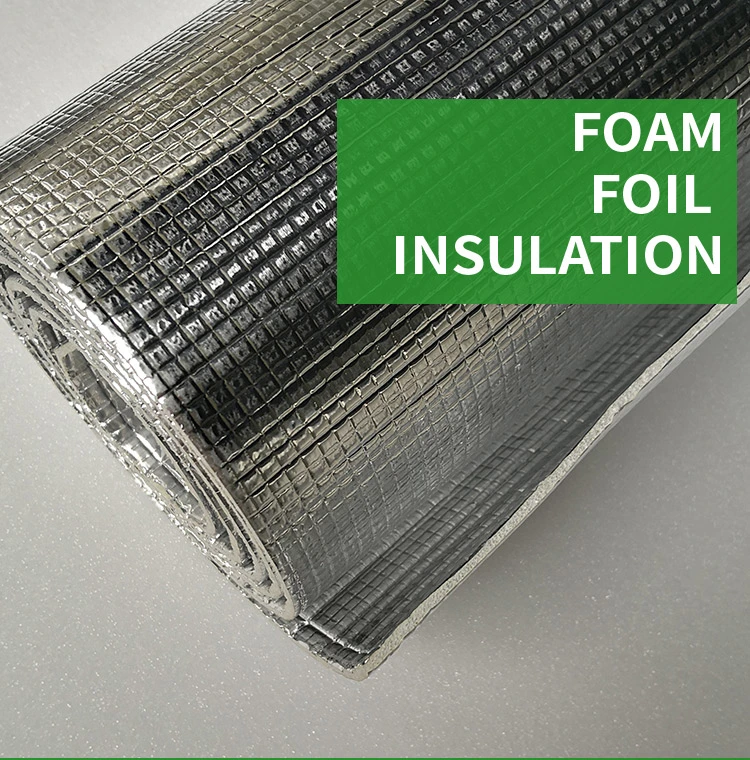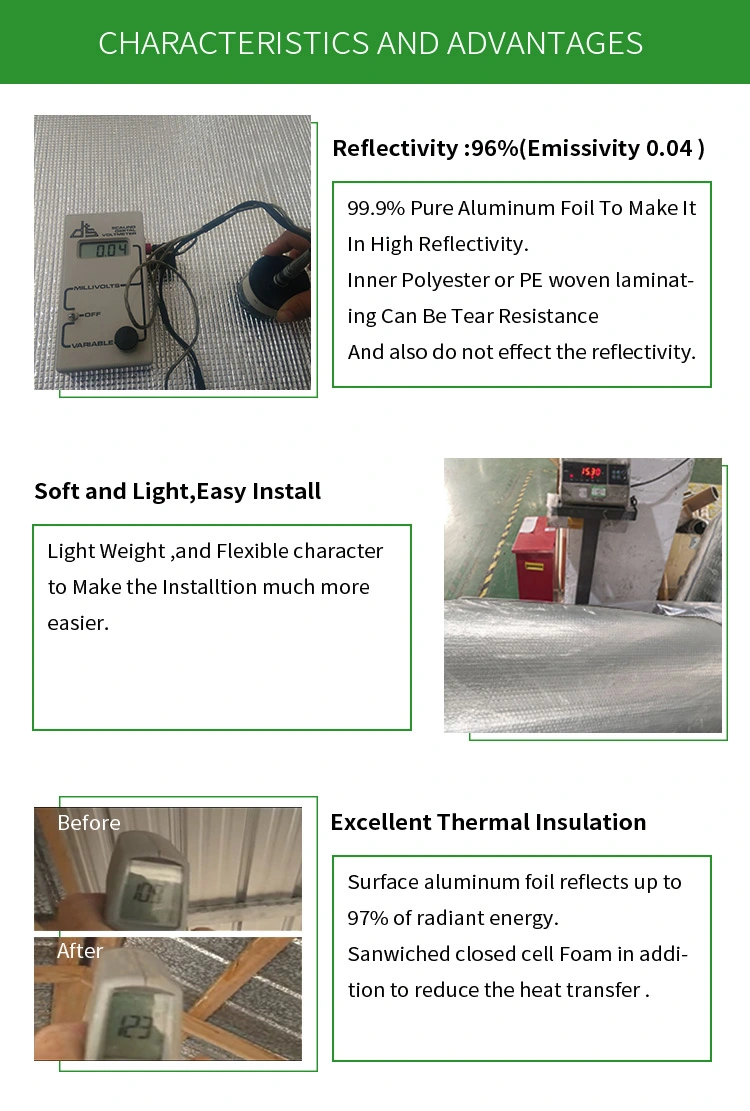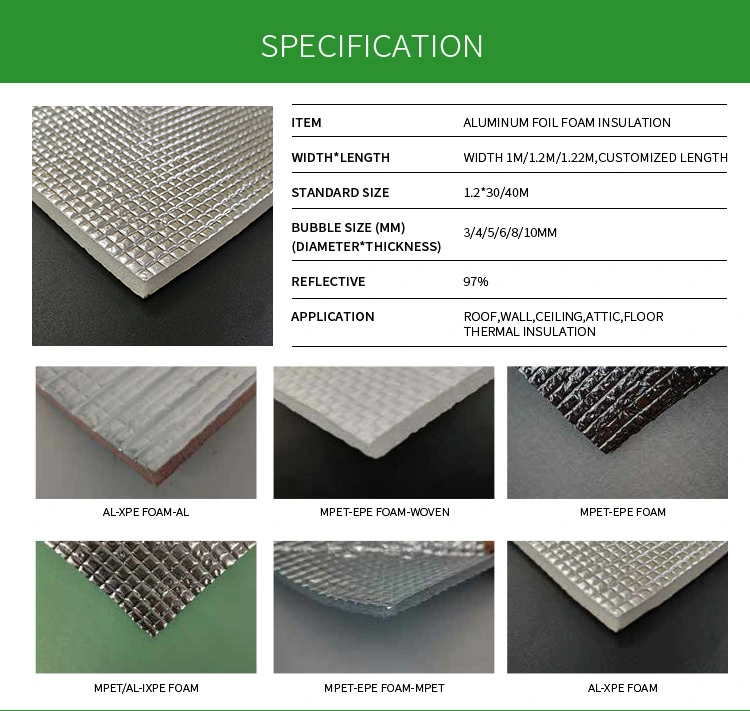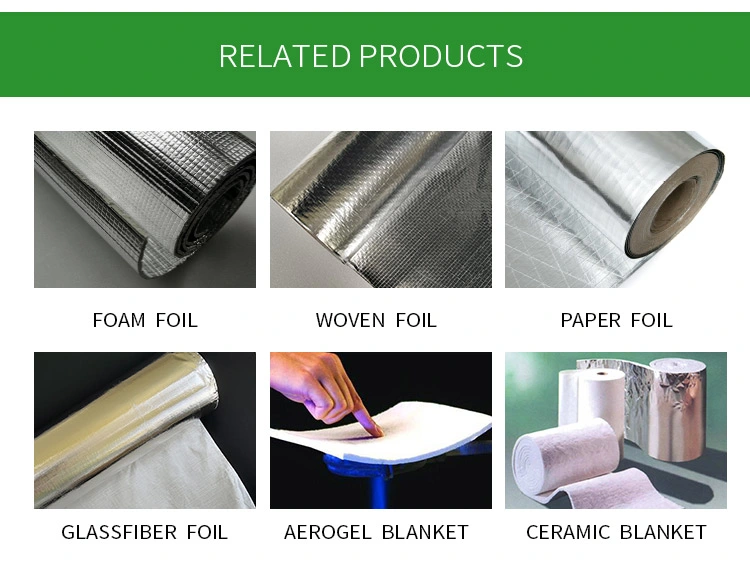 Reflective Thermal Break Insulation Brief Introduction:
Foam foil insulation is a waterproof/fireproof/soundproof three-in-one reflective insulation, thermal break and vapour barrier suitable for use in roofs, walls and floors. It is a fibre-free, non-allergenic product, made from Aluminum foil or metalized foil sandwiched by high density EPE or XPE foam.
When incorporated into typical construction systems a superior thermal performance can be achieved. When installed facing an air space,it is a barrier to radiant heat, enhancing the energy performance and thermal comfort of a building, while providing a physical layer to protect against water and air infiltration.
Thermal Break Insulation Benefits:
• Heat laminated, foam core providing an exceptional barrier against conductive heat, humidity, water and vapour penetration
• Two outer layers of 99%+ pure aluminium (with reinforced weave/scrim on both sides)
• Reflecting up to 97% of radiant heat
• Excellent fire properties, Meets AS1530.2 thermal break requirement in steel frame construction
• Excellent acoustic properties
• Environmentally/Eco friendly and fibre-free
• Anti-slip properties make it safer for installers
| | | |
| --- | --- | --- |
| PROPERTIES | TEST DATA | UNIT |
| Thickness | 6 | mm |
| Weight | 246 | g/m2 |
| Emissivity | 0.03-0.04 | COEF |
| Thermal conductivity | 0.035 | w/m0 |
| Apparent Density | 123 | kg/m³ |
| Reflectivity | 96-97 | % |
| Water Vapour Transmission | 0.012 | g/m2kpa |
| Corrosion | doesn't generate | |
| Tensile Strength(MD) | 0.77 | Mpa |
| Tensile Strength(TD) | 1.43 | Mpa |