Carved Polyester acosutic panel KCA-04



Discover the limitless design flexibility of Kingkus polyesrter fiber acoustic panel; a lightweight and semi-rigid panel that has sound absorbing properties. Designed with solid color throughout, Kingkus polyester fiber acoustic panel has the potential to be used in a large array of spatial design and interior solutions.
More than just a traditional interior acoustic panel; Kingkus polyesrter fiber acoustic panel can be employed as a base material for creative solutions where design and aesthetics are important.
Kingkus polyesrter fiber acoustic panel is made from 100% polyester fiber. Containing a minimum of 75% post-consume recycled material (PET bottle-flake); Kingkus polyesrter fiber acoustic panel is completely safe, non-toxic, non-allergenic and non-irritant.
| | |
| --- | --- |
| Acoustic Panel Type | Carved Polyester acosutic panel KCA-04 |
| Description | 100% polyester panel,100% polyester felt |
| NRC | 0.7~0.95,SGS Test for polyester fiber acoustic panel |
| Roll Dimensions | 1200*2400*9mm/12mm |
| Weight | 2000g/sqm |
| Color | 35 colors |
| Installation | Pasting directly with spray, hot melt adhesive, glass glue, etc( according to different wall surface) |
| Product Keywords | polyester fiber acoustic panels for workstation and pinboard australia,polyester fiber acoustic panels for office,polyester fiber acoustic panels for desk furniture and partition decoration |

Kingkus carved panel may be hung individually or in groups to segment space or Glue on the wall, create visual.interest and reduce unwanted noise.Also you can use them as screen,wall panel and home dividers.
Kingkus carved panel are made from recycled PET and aluminum.Components can be reused or recycled at the end of life.
WHAT'S YOUR BIG IDEA?
Custom printed and cut Kingkus carved panel available
WALL AND CEILING MOUNTING
Kingkus carved panel can be ceiling hung using cable or rod or wall mounted to nearly any wall surface, including glass conference room walls - no more "fi shbowl" effect for confidential or sensitive meetings. Mount Kingkus wall carved panel to existing T-grid ceilings with available T-grid clips, compatible with most ceiling grid systems.
Or You can use Glue(Hot Glue or spray glue) or Gun nail to Install Kingkus carved panel on the wall directly


COLOR
9 mm or 12 mm color optional





Environmental
Kingkus is committed to best practice through our ISO 9001 and ISO 14001 accredited Quality and Environmental Management Systems.

Kingkus products contains a minimum of 75% previously recycled polyester fiber (from PET bottleflake)
ensuring comparatively low embodied energy.
Off-cuts and manufacturing waste is re-used or
recycled wherever possible.
Uncontaminated kingkus polyester fiber panel can be recycled.

Kingkus polyester fiber acoustic panel is manufactured from 100% polyester fibers and does not contain chemical binders including
formaldehyde. Kingkus polyester fibers support safer
indoor air quality and will not become a potential
airborne pollutant.
Suitable applications
Tackboard, hook-and-loop receptive surface, acoustic wallcovering. Accepts tacks and staples
Toxicity
Polyester is classed as no more toxic than wood under the state of New York Article 15 part 1120. Polyester is pH7.8 (where pH7.0 is neutral),resistant to biological, bacterial or vermin attack.





Impact Resistance
Not adversely affected at impact velocities over 52.5ft/s





Finish
Polyester fiber Non-woven. No pattern repeat but Panel has a directional grain. Product may vary from samples and batch to batch due to fiber blending and lay-up which is an inherent feature of this product.

Physical description / properties
Boiling Point: N/A
Melting Point: 428ºF
Vapour Pressure: N/A
Specific Gravity: Polyester 1.38
Flash point: N/A
Explosive limits: N/A
Solubility in water: Not soluble
Alkalinity: pH 7.8
Relative Vapour Density: N/A





Cleaning And Care:
Remove dust and dirt by dusting, vacuuming, or with a soft cloth or sponge and a solution of carpet
or upholstery shampoo. Always use a soft, damp cloth and blot dry. Spot cleaner
Commercial Instant Spot Remover has been used with success for light soil. No guarantee is given for cleaning results with this product.





Service
For further information about our panel or any other
Kingkus product, please contact your installation
professional


More Patterns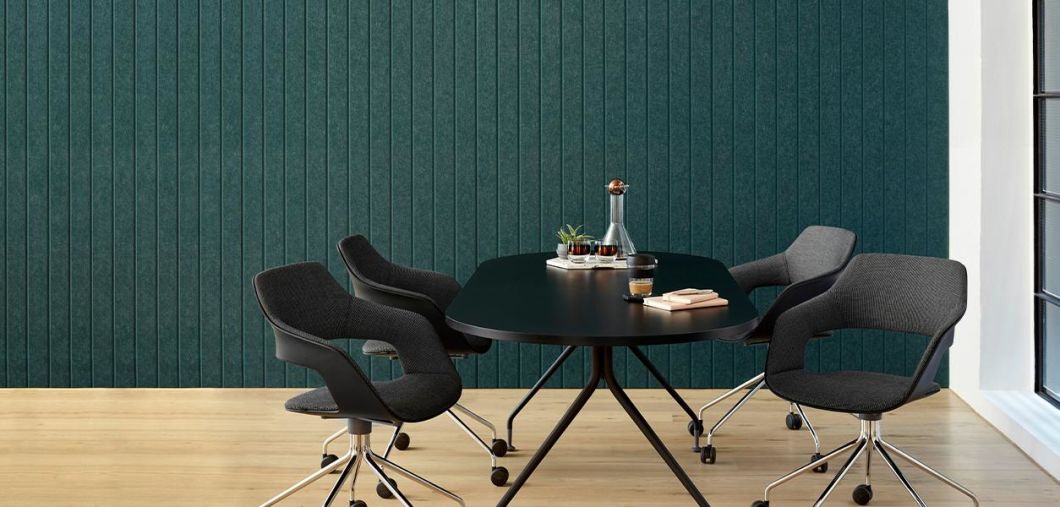 Key words:
acoustic panel acoustic board acoustic wall panel acoustic ceiling panel soundproof panel soundproof acoustic panel acoustical panel Acoustical Wall Solution sound proof panel acoustic ceiling baffles acoustic panels soundproofing acoustic sound panels acoustic material sound absorption panels Customed acoustic panel Polyester fiber acoustic panel Polyester acoustic panel Non-Woven panel Polyester acoustic felt PET acoustic panel carved acoustic panel 3D PET panel 3D cube panel Printing polyester panel 3D polyester panel embossed polyester panel wooden panel wooden acoustic panel wood board Grooved acoustic panel Perforated acoustic panel Micro wooden panel acoustic wood panel MDF acoustic panel wood wool acoustic panel wood wool cement board wood fiber panel shaped wood panel Fabric acoustic panel Wrapped acoustic panel acoustic diffusor diffusor panel acoustic PET screen acoustic furniture Acosutic screen acoustic panel shanghai acoustic panel suzhou acoustic panel changshu acoustic panel in China